Arrowhead BMW Service Center Benefits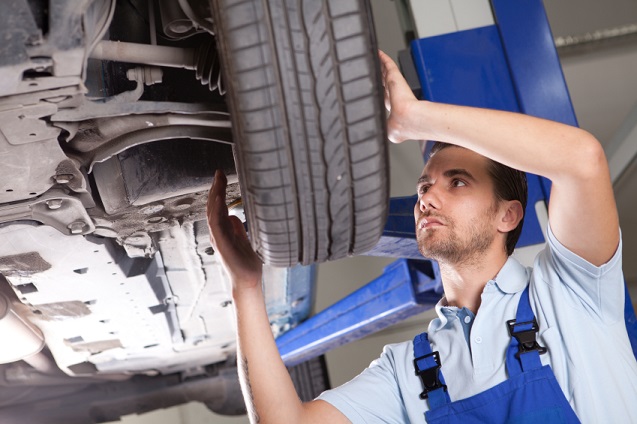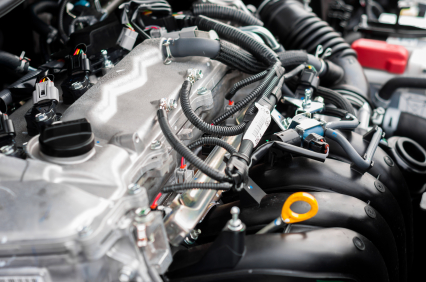 SERVICE Hours
602-603-8250
| | |
| --- | --- |
| Monday | 7:00 am - 6:00 pm |
| Tuesday | 7:00 am - 6:00 pm |
| Wednesday | 7:00 am - 6:00 pm |
| Thursday | 7:00 am - 6:00 pm |
| Friday | 7:00 am - 6:00 pm |
| Saturday | 8:00 am - 4:00 pm |
| Sunday | Closed |
Regardless of whether you're behind the wheel of a BMW or not, it's likely that you need a dependable place to go for all your routine maintenance. With the many benefits that you're bound to reap with our Service Department, we at Arrowhead BMW believe we're just the place you're looking for. Meet with us today during our accommodating hours.
Arrowhead BMW Service
One of the best reasons to choose us over our competitors is because of our low prices, so if you don't want to empty your bank account, you know where to go! To see what kind of deals we are currently offering, just click on the Specials tab above and then select the option that best matches what you're looking for. Don't see something you want to make use of? Then check back again in a few days to see an updated list. We constantly refresh our offerings, so you're bound to find something that works for you. Another feature you'll find here that you might not find elsewhere is our touchless car wash, which uses high water pressure to clean your ride and reduces the chance of surface damage.
BMW FastService®
Already intrigued by what we have to offer at Arrowhead BMW? If so, you're bound to fall in love with our BMW FastService® option. Selecting this maintenance route means you'll be treated to service in an hour or less. Our skilled technicians can handle a variety of tasks within this short timeframe, including oil changes, air filter replacements, brake pad swaps, and much more. So, the next time you have some free time and want to tune up your ride, just visit us at 19250 North Loop 101 in Glendale, AZ.
Online Tools
If you needed another reason to convince you that we're the cream of the crop when it comes to service, we offer tons of online tools designed to simplify your experience with us. Let's say there's something wrong with your ride but you're not sure what. You can reach out directly to our mechanics with your questions and inquiries with our Ask a Tech form. Additionally, you can schedule your visit ahead of time from our website—you don't even have to pick up the phone! To top it off, you can check on the latest BMW safety recalls and stay up-to-date on the latest news.
Drop by our dealership as soon as you can for Arrowhead BMW service center benefits. Before you make the trip, take a look at our positive customer reviews. See you soon!
Testimonials
GOOGLE
12-4-2019
"We received the best customer service from the moment we..."
DEALERRATER
12-3-2019
GOOGLE
12-1-2019
GOOGLE
11-27-2019
GOOGLE
11-25-2019
YELP
11-25-2019
"An amazing time working with Maurice Bell at Arrowhead BmW"
DEALERRATER
11-23-2019
GOOGLE
11-23-2019
GOOGLE
11-22-2019
YELP
11-22-2019
Great Service from Maurice Bell
CARS
11-22-2019
YELP
11-19-2019
GOOGLE
11-18-2019
GOOGLE
11-16-2019
GOOGLE
11-16-2019
GOOGLE
11-15-2019
GOOGLE
11-13-2019
GOOGLE
11-11-2019
GOOGLE
11-10-2019
GOOGLE
11-8-2019
GOOGLE
11-8-2019
GOOGLE
11-8-2019
GOOGLE
11-7-2019
YELP
11-6-2019
GOOGLE
11-6-2019
GOOGLE
11-5-2019
GOOGLE
11-2-2019
GOOGLE
11-1-2019
CARGURUS
10-31-2019
YELP
10-31-2019
YELP
10-29-2019
"Professionalism"
DEALERRATER
10-29-2019
GOOGLE
10-29-2019
GOOGLE
10-26-2019
YELP
10-20-2019
GOOGLE
10-20-2019
YELP
10-19-2019
GOOGLE
10-19-2019
Read More