Benefits of a BMW Certified Pre-Owned Vehicle near Phoenix, AZ

Owning a BMW is a goal for many, but some customers simply can't justify shelling out for a model fresh from the factory. Thankfully, though, this doesn't mean that you'll be left out, as Arrowhead BMW has an abundant selection of certified pre-owned vehicles for you to peruse. Today, we'd like to bring you up to speed on some of the benefits of a certified BMW. Give us a call to learn more!
Thorough Inspection
Before a BMW sedan, coupe, or SUV can join the ranks of the certified lineup, it must first pass a series of tests to prove that it has what it takes. Only models with more than 300 and fewer than 60,000 miles qualify for consideration, so you can be certain that whichever ride you end up taking home still has plenty of life left in its wheels. Next, it must undergo a meticulous examination by our factory-trained technicians and a road test to confirm that it still performs like an Ultimate Driving Machine®, so there's no doubt that it's in it for the long haul. Plus, we'll make sure it has only been repaired with genuine BMW components throughout its life.
Peace of Mind
Although your certified BMW has been thoroughly examined, the unexpected can still occur. For this reason, these models come with a generous assortment of warranties. For instance, the BMW Certified Protection Plan offers one year and unlimited miles of coverage from the expiration of the original 4-year/50,000-mile BMW New Vehicle/SAV Limited Warranty. That way, if something unanticipated were to come up, you won't be left to foot the bill. Plus, if you'd like to continue your coverage after it expires, you have the option of adding Extended Vehicle Protection through BMW Financial Services. That way, you can feel confident in your model for as long as you own it.
Additional Advantages
In order to really entice you into the cockpit of a certified pre-owned BMW, these vehicles come with a collection of additional benefits. If you happen to be out for a drive and end up with a dead battery or flat tire, BMW Roadside Assistance will be there to save the day 24/7. In fact, this offer even applies to someone who's borrowing your ride, so you don't have to stress if your spouse takes your car to work. In the event of an accident, you can make use of the BMW Assist™ Safety Plan to contact emergency services. If you're unable to do so yourself, then your vehicle's collision detection notification will do so on your behalf.
Would you like to hear more about the benefits of a BMW certified pre-owned vehicle near Phoenix, AZ? If so, Arrowhead BMW is the place to go! In the meantime, take a look at our recent testimonials to see why people love working with us.
SALES Hours
833-622-1269
| | |
| --- | --- |
| Monday | 9:00 am - 8:00 pm |
| Tuesday | 9:00 am - 8:00 pm |
| Wednesday | 9:00 am - 8:00 pm |
| Thursday | 9:00 am - 8:00 pm |
| Friday | 9:00 am - 8:00 pm |
| Saturday | 9:00 am - 8:00 pm |
| Sunday | 11:00 am - 7:00 pm |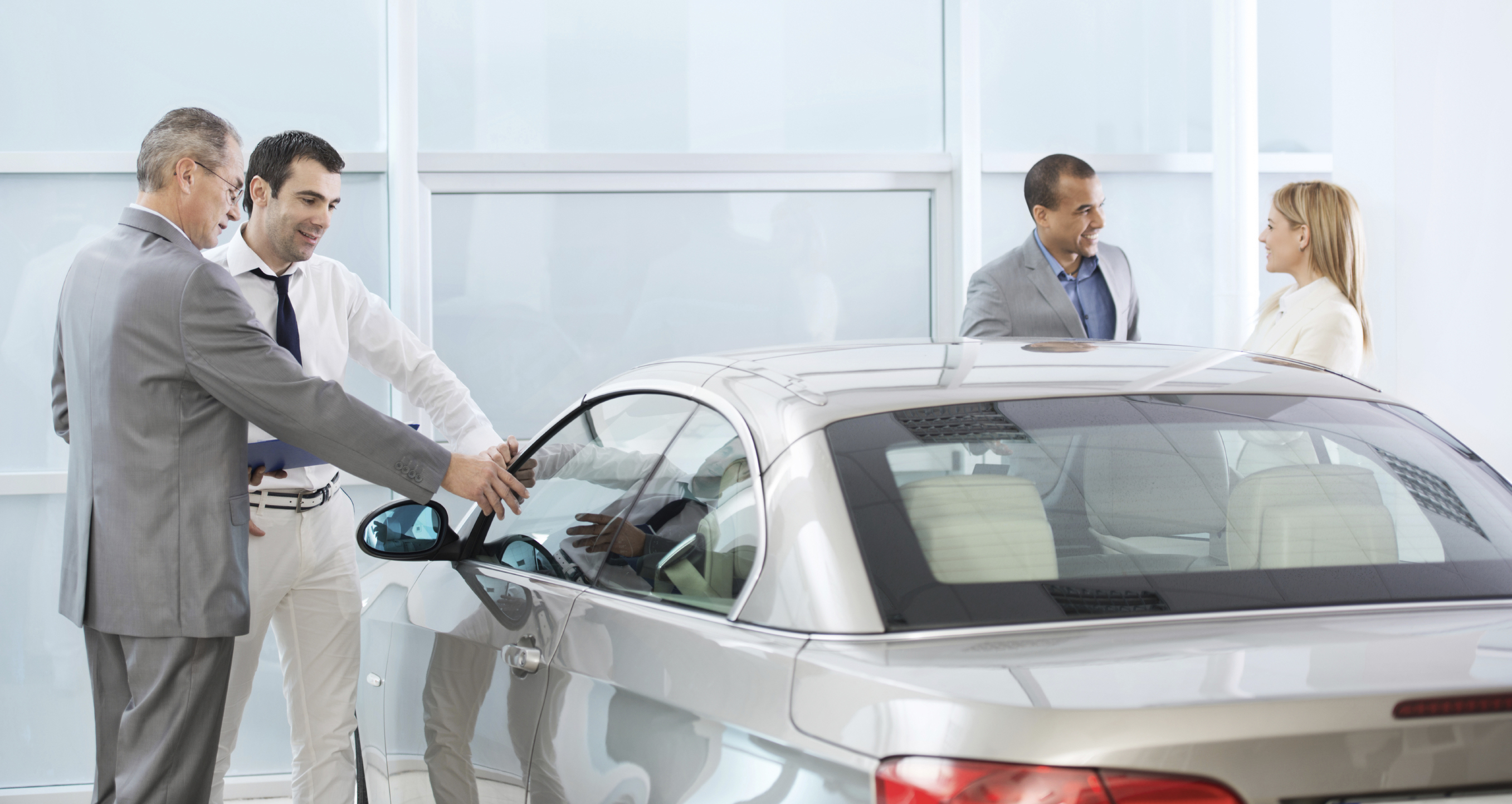 Current Inventory
2020 BMW X5 sDrive40i 4dr Sports Activity Vehicle for Sale
More Information +
Less Information -
Black w/Vernasca Leather Upholstery Leather.8-Speed Automatic 3.0L I6 DOHC 24V TwinPower Turbo 21/26 City/Highway MPGAwards: * 2020 KBB.com Best Buy…
Black w/Vernasca Leather Upholstery Leather.8-Speed Automatic 3.0L I6 DOHC 24V TwinPower Turbo 21/26 City/Highway MPGAwards: * 2020 KBB.com Best Buy Awards
(more)
Mileage
3,799
Trim
sDrive40i
Stock #
X20166
VIN
5UXCR4C04L9B14185
Exterior Color
Black Sapphire Metallic
Interior Color
Black W/Vernasca Leather Uph…

Black W/Vernasca Leather Upholstery

Drivetrain
RWD
Unsubscribe
Sign Up For Price Drop Alerts
More Information +
Less Information -
Black w/Vernasca Leather Upholstery Leather.8-Speed Automatic 3.0L I6 DOHC 24V TwinPower Turbo 21/26 City/Highway MPGAwards: * 2020 KBB.com Best Buy…
Black w/Vernasca Leather Upholstery Leather.8-Speed Automatic 3.0L I6 DOHC 24V TwinPower Turbo 21/26 City/Highway MPGAwards: * 2020 KBB.com Best Buy Awards
(more)
Mileage
152
Trim
sDrive40i
Stock #
X20203
VIN
5UXCR4C03L9B24478
Exterior Color
Arctic Gray Metallic
Interior Color
Black W/Vernasca Leather Uph…

Black W/Vernasca Leather Upholstery

Drivetrain
RWD
Unsubscribe
Sign Up For Price Drop Alerts
More Information +
Less Information -
Coffee w/Vernasca Leather Upholstery Leather.8-Speed Automatic 3.0L I6 DOHC 24V TwinPower Turbo 21/26 City/Highway MPGAwards: * 2020 KBB.com Best…
Coffee w/Vernasca Leather Upholstery Leather.8-Speed Automatic 3.0L I6 DOHC 24V TwinPower Turbo 21/26 City/Highway MPGAwards: * 2020 KBB.com Best Buy Awards
(more)
Mileage
33
Trim
sDrive40i
Stock #
X20222
VIN
5UXCR4C0XL9B14188
Exterior Color
Alpine White
Interior Color
Coffee W/Vernasca Leather Up…

Coffee W/Vernasca Leather Upholstery

Drivetrain
RWD
Unsubscribe
Sign Up For Price Drop Alerts
More Information +
Less Information -
Black w/SensaTec Upholstery Artificial Leather.8-Speed Automatic 3.0L I6 DOHC 24V TwinPower Turbo 21/26 City/Highway MPGAwards: * 2020 KBB.com Best…
Black w/SensaTec Upholstery Artificial Leather.8-Speed Automatic 3.0L I6 DOHC 24V TwinPower Turbo 21/26 City/Highway MPGAwards: * 2020 KBB.com Best Buy Awards
(more)
| | |
| --- | --- |
| Mileage | 23 |
| Trim | sDrive40i |
| Stock # | X20267 |
| VIN | 5UXCR4C01L9B51498 |
| Exterior Color | Dark Graphite Metallic |
| Interior Color | Black w/SensaTec Upholstery |
| Drivetrain | RWD |
Unsubscribe
Sign Up For Price Drop Alerts
More Information +
Less Information -
Black w/SensaTec Upholstery Artificial Leather.8-Speed Automatic 3.0L I6 DOHC 24V TwinPower Turbo 21/26 City/Highway MPGAwards: * 2020 KBB.com Best…
Black w/SensaTec Upholstery Artificial Leather.8-Speed Automatic 3.0L I6 DOHC 24V TwinPower Turbo 21/26 City/Highway MPGAwards: * 2020 KBB.com Best Buy Awards
(more)
| | |
| --- | --- |
| Mileage | 8 |
| Trim | sDrive40i |
| Stock # | X20318 |
| VIN | 5UXCR4C01L9B84937 |
| Exterior Color | Black Sapphire Metallic |
| Interior Color | Black w/SensaTec Upholstery |
| Drivetrain | RWD |
Unsubscribe
Sign Up For Price Drop Alerts
More Information +
Less Information -
Canberra Beige/Black Artificial Leather.8-Speed Automatic 3.0L I6 DOHC 24V TwinPower Turbo 21/26 City/Highway MPGAwards: * 2020 KBB.com Best Buy…
Canberra Beige/Black Artificial Leather.8-Speed Automatic 3.0L I6 DOHC 24V TwinPower Turbo 21/26 City/Highway MPGAwards: * 2020 KBB.com Best Buy Awards
(more)
| | |
| --- | --- |
| Mileage | 11 |
| Trim | sDrive40i |
| Stock # | X20411 |
| VIN | 5UXCR4C08L9C13026 |
| Exterior Color | Alpine White |
| Interior Color | Canberra Beige/Black |
| Drivetrain | RWD |
Internet Special
Unsubscribe
Sign Up For Price Drop Alerts
More Information +
Less Information -
Coffee Leather.8-Speed Automatic 3.0L I6 DOHC 24V TwinPower Turbo 21/26 City/Highway MPGAwards: * 2020 KBB.com Best Buy Awards
| | |
| --- | --- |
| Mileage | 2,631 |
| Trim | sDrive40i |
| Stock # | X20412 |
| VIN | 5UXCR4C09L9C18090 |
| Exterior Color | White Metallic |
| Interior Color | Coffee |
| Drivetrain | RWD |
Internet Special
Unsubscribe
Sign Up For Price Drop Alerts
More Information +
Less Information -
Black Artificial Leather.8-Speed Automatic 3.0L I6 DOHC 24V TwinPower Turbo 21/26 City/Highway MPGAwards: * 2020 KBB.com Best Buy Awards
| | |
| --- | --- |
| Mileage | 9 |
| Trim | sDrive40i |
| Stock # | X20477 |
| VIN | 5UXCR4C05L9B57255 |
| Exterior Color | Black Sapphire Metallic |
| Interior Color | Black |
| Drivetrain | RWD |
Unsubscribe
Sign Up For Price Drop Alerts
More Information +
Less Information -
Black Leather.8-Speed Automatic 3.0L I6 DOHC 24V TwinPower Turbo 21/26 City/Highway MPGAwards: * 2020 KBB.com Best Buy Awards
| | |
| --- | --- |
| Mileage | 4,368 |
| Trim | sDrive40i |
| Stock # | X20476 |
| VIN | 5UXCR4C07L9B60481 |
| Exterior Color | Arctic Gray Metallic |
| Interior Color | Black |
| Drivetrain | RWD |
Unsubscribe
Sign Up For Price Drop Alerts