BMW Accessories for Sale near Phoenix, AZ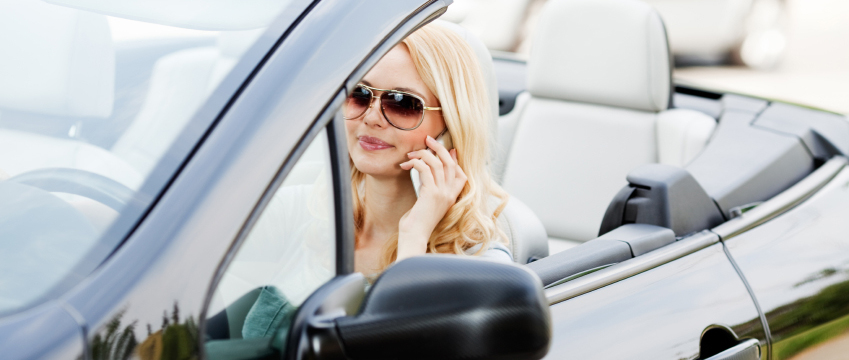 Most people would love to have their vehicle render some sort of aesthetic appeal, along with personal convenience. Through Arrowhead BMW, we offer a large variety of BMW accessories to fit your every need. Stop by to talk with us today!
Further Vehicle Quality
Adding some sophistication, General Accessories further promote a standard of excellence for BMW driving choices. Improving your experience while inside the vehicle are a number of options including those that accommodate traveling, while the exterior is complemented in ways that improve the wheels with a number of different colors for aesthetic appeal. You can also opt for protective coverings to further secure the vehicle's body, and aerodynamic components such as a rear spoiler and front grille for style points. Though our automobiles already come with many safety features, the accessories on hand help carry you the extra mile. Purchase a light-visibility jacket to stand out when amidst a crowd. A first aid kit can be yours just in case it might take a while for someone to reach you. As if that wasn't enough, a vast collection of technological amenities makes it possible to further enjoy your riding experience. Among them, a BMW wireless charging station provides a spot for Qi-compatible mobile phones to be powered up. Plus, the optional Dual Rear Seat Entertainment System creates a valuable opportunity to watch some of your favorite shows, movies, and catch up on preferred musical choices.
Enhancing Life's Experiences
For getting around day to day, you'll enjoy the benefits from a number of different Lifestyle Accessories that provide comfort with sensibility. Protect yourself from the elements with a collection of sunglasses offering UV ray protection against the hot, desert sun, or pick up an umbrella if you're headed northward out of town where there's a bit more precipitation. If you're looking to pick up a hobby, not a problem. Bikes are now available to you to provide a little extra something for your day while also helping you stay fit and energetic. For those long trips when you don't feel like making a stop, pick up a mug or thermos from our large selection to keep you hydrated. Certainly not least of all, even your kids' needs are now taken care of thanks to a number of toys and trinkets that are often on hand! To access our Lifestyle Accessories, simply select the Service-Parts tab, and a link will pop up on the lower right-hand side. If you have more questions, talk with our Parts Department today!
Why Choose Arrowhead BMW?
At Arrowhead BMW, we are ready to serve you in a variety of ways. Though our premier dealership is situated in the dry heat of Arizona, we've looked into serving a diverse group of clientele across a wide variety of regions. As a result, we have products for all seasons! Uniquely, we also have well-qualified experts on hand, thanks to our BMW Genius Program that is well versed in understanding your needs and desires. And because we care about our customers, we've made utilizing our online tools a more fruitful and rewarding experience. If you're looking for information relative to your automobile's functional capacity, consult with our Service Department. Or, fill out a contact information form and we'll be happy to get back to you!
At Arrowhead BMW, our departments are always looking for ways to serve our customers and the community. We would love to see you at our dealership to help make your dreams come true. Stop by Arrowhead BMW on your way past W. Beardsley Rd. to learn more about BMW accessories for sale near Phoenix, AZ.

Testimonials
GOOGLE
6-22-2020
GOOGLE
6-21-2020
GOOGLE
6-14-2020
GOOGLE
6-14-2020
GOOGLE
6-12-2020
GOOGLE
6-11-2020
CARGURUS
6-11-2020
GOOGLE
6-11-2020
GOOGLE
6-11-2020
GOOGLE
6-10-2020
GOOGLE
6-9-2020
GOOGLE
6-7-2020
YAHOO
6-6-2020
YELP
6-6-2020
GOOGLE
6-4-2020
GOOGLE
6-2-2020
GOOGLE
5-29-2020
GOOGLE
5-28-2020
YAHOO
5-27-2020
YELP
5-27-2020
GOOGLE
5-26-2020
GOOGLE
5-25-2020
GOOGLE
5-25-2020
GOOGLE
5-24-2020
GOOGLE
5-24-2020
GOOGLE
5-24-2020
GOOGLE
5-23-2020
GOOGLE
5-22-2020
YELP
5-22-2020
GOOGLE
5-21-2020
GOOGLE
5-21-2020
CARGURUS
5-21-2020
GOOGLE
5-19-2020
GOOGLE
5-19-2020
GOOGLE
5-16-2020
CARGURUS
5-14-2020
GOOGLE
5-14-2020
CARGURUS
5-11-2020
GOOGLE
5-8-2020
GOOGLE
5-8-2020
GOOGLE
5-8-2020
CARGURUS
5-5-2020
GOOGLE
5-5-2020
Read More
SALES Hours
833-622-1269
| | |
| --- | --- |
| Monday | 9:00 am - 8:00 pm |
| Tuesday | 9:00 am - 8:00 pm |
| Wednesday | 9:00 am - 8:00 pm |
| Thursday | 9:00 am - 8:00 pm |
| Friday | 9:00 am - 8:00 pm |
| Saturday | 9:00 am - 8:00 pm |
| Sunday | 11:00 am - 7:00 pm |