Demo Vehicles for Sale near Phoenix, AZ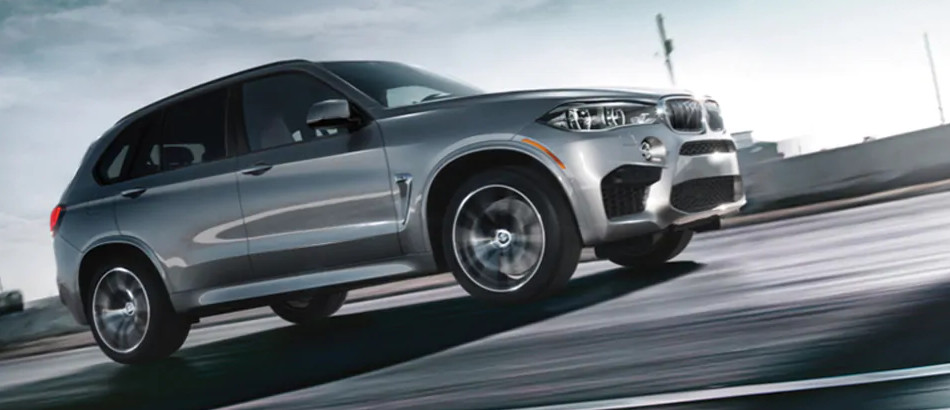 At Arrowhead BMW, we sell a large variety of automobiles. However, one category where we excel is our collection of demo vehicles. Stop by today to learn more!
Highlighted Characteristics
When you choose a demo automobile, you're typically agreeing to drive a set of wheels with minimal mileage accumulated. Usually, this is a range of under $10,000. They've typically been driven by customers or individuals with close connections to the dealership, and have been on the road over a period of just a few months. As a result, they're not yet considered used cars because they've technically never been bought. Demo vehicles are practically new, yet have often proven themselves to be efficient. This makes for a very trustworthy experience! And because they've already been driven, get ready to save some money as these choices are often available at a discounted rate.
Online Inventory
Always growing, the available demo vehicles at Arrowhead BMW are easy to locate and sift through online. Typically, both SAVs and sedans are present, featuring separate performance capabilities and technological components! On our website, you'll first want to click on our Courtesy/Demo tab, Afterwards, an option to select Demo Vehicles comes up. From there, it's fairly self-explanatory. There are a number of ways you can narrow down your selection, including what model you may prefer, a price that's within range, and colors you're interested in. Once you've found the choice that works for you, it's easy to get more data when you click on the Request Information link, located underneath an exterior photo of your dream vehicle! After you've filled it out, our sales team will be sure to get back to you right away!
Financing Opportunities
While there's a good chance of getting a discount for your demo vehicle, our Finance Department makes it likely to receive even further fiduciary assistance that equips you to succeed. Reach out to us today by filling out the contact information form, and we'll be sure to return your inquiries. Or, if you already know that you're planning a purchase, fill out our eCredit Application courtesy of the Get Pre-Approved link to apply for loan approval. It's a more credible experience than it once was, operating without the inconvenience and concerns about giving up confidential information such as your social security number. Once you're approved, we'll work side by side with our lenders to make sure you're being fairly and accurately compensated to reach your objectives.
At Arrowhead BMW, we stand out for our unique gathering of demo vehicles. Good for financial savings and the essential feel of a new vehicle, you'll be proud to call one of these modern automobiles yours! Stop by today on your way home from Oasis Park to look at demo vehicles for sale near Phoenix, AZ.

SALES Hours
833-622-1269
| | |
| --- | --- |
| Monday | 9:00 am - 8:00 pm |
| Tuesday | 9:00 am - 8:00 pm |
| Wednesday | 9:00 am - 8:00 pm |
| Thursday | 9:00 am - 8:00 pm |
| Friday | 9:00 am - 8:00 pm |
| Saturday | 9:00 am - 8:00 pm |
| Sunday | 11:00 am - 7:00 pm |
Testimonials
GOOGLE
6-22-2020
GOOGLE
6-21-2020
GOOGLE
6-14-2020
GOOGLE
6-14-2020
GOOGLE
6-12-2020
GOOGLE
6-11-2020
CARGURUS
6-11-2020
GOOGLE
6-11-2020
GOOGLE
6-11-2020
GOOGLE
6-10-2020
GOOGLE
6-9-2020
GOOGLE
6-7-2020
YAHOO
6-6-2020
YELP
6-6-2020
GOOGLE
6-4-2020
GOOGLE
6-2-2020
GOOGLE
5-29-2020
GOOGLE
5-28-2020
YAHOO
5-27-2020
YELP
5-27-2020
GOOGLE
5-26-2020
GOOGLE
5-25-2020
GOOGLE
5-25-2020
GOOGLE
5-24-2020
GOOGLE
5-24-2020
GOOGLE
5-24-2020
GOOGLE
5-23-2020
GOOGLE
5-22-2020
YELP
5-22-2020
GOOGLE
5-21-2020
GOOGLE
5-21-2020
CARGURUS
5-21-2020
GOOGLE
5-19-2020
GOOGLE
5-19-2020
GOOGLE
5-16-2020
CARGURUS
5-14-2020
GOOGLE
5-14-2020
CARGURUS
5-11-2020
GOOGLE
5-8-2020
GOOGLE
5-8-2020
GOOGLE
5-8-2020
CARGURUS
5-5-2020
GOOGLE
5-5-2020
Read More