Oil Change Service in Glendale, AZ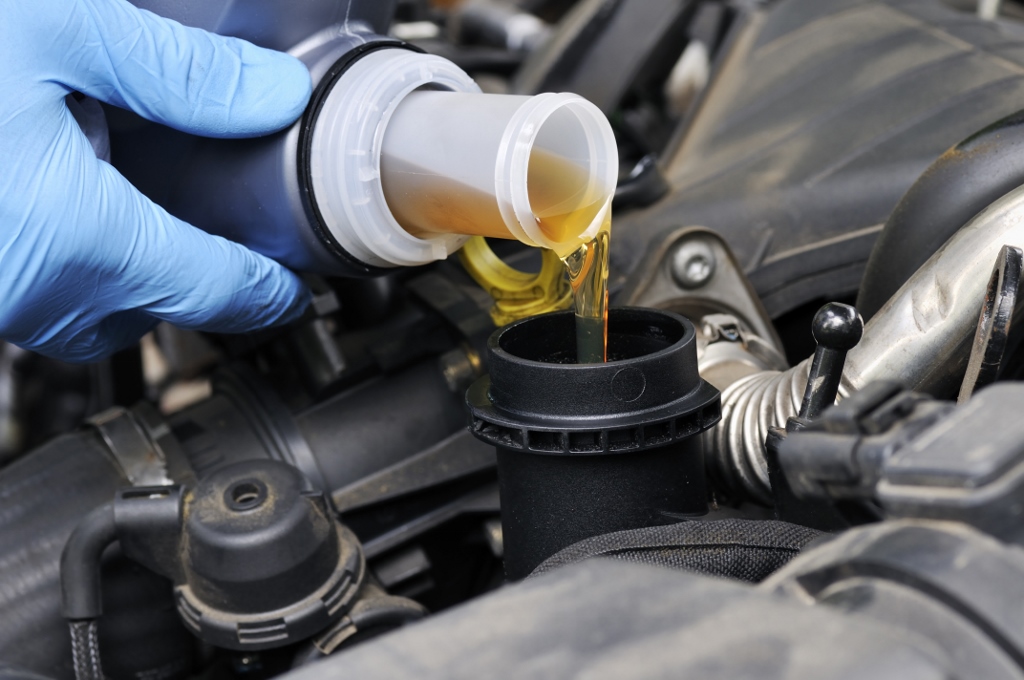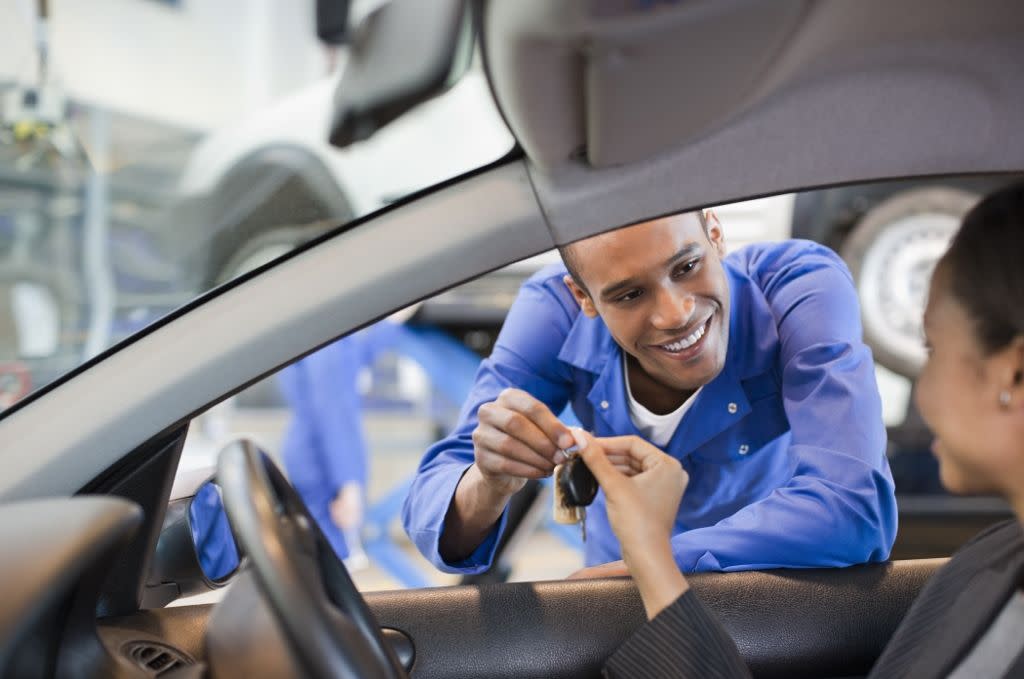 Is about that time for your BMW's next oil change? If so, be sure to entrust your beloved model to a dealership with a Service Department that's up to task, which is just what you'll find at Arrowhead BMW! From our state-of-the-art equipment to our factory-certified technicians, we're prepared to give your ride the upscale treatment that it deserves. For your convenience, our service team is here six days a week in the morning and evening.
Why Are Oil Changes Necessary?
Every driver knows that they need to have their model's oil changed on a regular basis, but a smaller number of motorists knows the reasoning behind this common maintenance task. Put simply, oil keeps your engine lubricated to prevent the metal components from rubbing against each other. This helps regulate the operational temperature, in addition to keeping your powertrain free of harmful debris and byproducts resulting from combustion. After a period of time, your supply of oil will become congealed and lose its effectiveness. In the short term, this decreases your fuel economy, eventually causing substantial harm to your engine when left unchanged for too long.
Oil Change Timeline
Since your BMW is a finely-tuned piece of machinery, it's best to consult your Owner's Manual to determine how frequently the oil should be changed. For additional assistance, be sure to log in to your My BMW account to access the My Garage channel, which includes various timelines and additional information pertaining to the upkeep of your 5 Series, X3, or other BMW model. Of course, the expert staff members here at Arrowhead BMW can also assist—just reach out to us by dialing 833-244-1701 or completing the Ask a Tech form. At the very least, you should be changing the oil every 3,000 to 5,000 miles.
Value & Convenience
We understand that having your vehicle serviced can feel like an inconvenience, so we aim to make the entire process as streamlined as possible. If you know that you're pressed for time, consider reserving a time slot for BMW FastService®, which has a dedicated team to perform routine tasks in an hour or less. For regular visits, feel free to submit a Schedule Appointment request via our handy tool. Finally, to really make your visit with us exceptional, we're constantly offering deals and promotions on our range of repairs, including oil changes. Just find a coupon that suits your current need, print it out, and bring it with you!
For a trustworthy oil change service in Glendale, AZ, stop into Arrowhead BMW. Once you're here, you'll understand why so many customers in the Phoenix area prefer us over other dealerships. Our glowing testimonials from past clients speak for themselves!
SERVICE Hours
833-323-6788
| | |
| --- | --- |
| Monday | 7:00 am - 6:00 pm |
| Tuesday | 7:00 am - 6:00 pm |
| Wednesday | 7:00 am - 6:00 pm |
| Thursday | 7:00 am - 6:00 pm |
| Friday | 7:00 am - 6:00 pm |
| Saturday | 8:00 am - 4:00 pm |
| Sunday | Closed |
Testimonials
GOOGLE
6-22-2020
GOOGLE
6-21-2020
GOOGLE
6-14-2020
GOOGLE
6-14-2020
GOOGLE
6-12-2020
GOOGLE
6-11-2020
CARGURUS
6-11-2020
GOOGLE
6-11-2020
GOOGLE
6-11-2020
GOOGLE
6-10-2020
GOOGLE
6-9-2020
GOOGLE
6-7-2020
YAHOO
6-6-2020
YELP
6-6-2020
GOOGLE
6-4-2020
GOOGLE
6-2-2020
GOOGLE
5-29-2020
GOOGLE
5-28-2020
YAHOO
5-27-2020
YELP
5-27-2020
GOOGLE
5-26-2020
GOOGLE
5-25-2020
GOOGLE
5-25-2020
GOOGLE
5-24-2020
GOOGLE
5-24-2020
GOOGLE
5-24-2020
GOOGLE
5-23-2020
GOOGLE
5-22-2020
YELP
5-22-2020
GOOGLE
5-21-2020
GOOGLE
5-21-2020
CARGURUS
5-21-2020
GOOGLE
5-19-2020
GOOGLE
5-19-2020
GOOGLE
5-16-2020
CARGURUS
5-14-2020
GOOGLE
5-14-2020
CARGURUS
5-11-2020
GOOGLE
5-8-2020
GOOGLE
5-8-2020
GOOGLE
5-8-2020
CARGURUS
5-5-2020
GOOGLE
5-5-2020
Read More