Tire Rotation Service in Glendale, AZ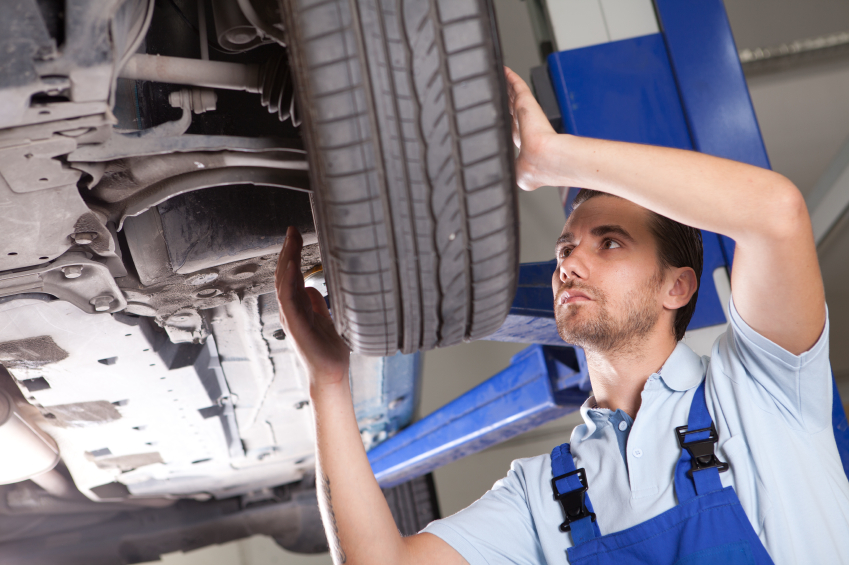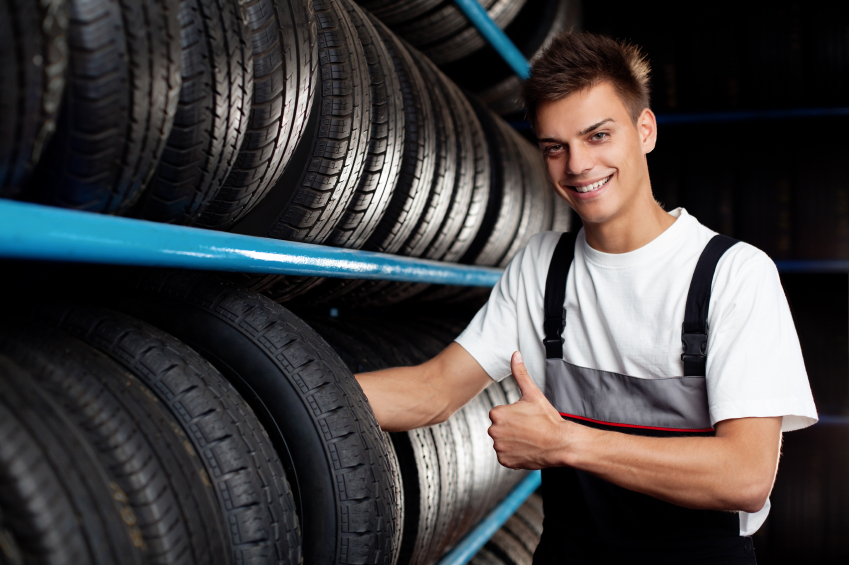 If you're always on the run, it can be easy to neglect simple maintenance needs for your ride, such as a tire rotation. Unless it's something like a busted tire or lower pressure, we tend to think our set of wheels are good to go. But when you're constantly driving, the treads begin to wear down and can put you in a potentially dangerous situation. So if you think your tires need a quick look-at, visit us at Arrowhead BMW.
Why Get My Tires Rotated?
If you're not well-versed in vehicular maintenance, it may strike you funny that the tires need rotating at first thought. But since each tire will hit different parts of the ground, and at specific strengths depending on the drivetrain, they can wear down at different rates. Since the front set move from side to side, they can get more scuffed than the rear set. Furthermore, the way your tires need rotation will depend on the drivetrain of your car as well. Typically, RWD and AWD rides will require the front tires to go diagonally backwards while the rear set will point directly forward. On the other hand, FWD cars will have the front wheels go directly backwards while the rear wheels will make their way diagonally upward.
Quick Tips
There are a few ways that can help you identify whether your tires may need to be taken into our Service Department. First off, for uniform wear, it is recommended that vehicles' tires should be rotated every 6,000 miles. If you happen to travel long distances, it may also be useful to check the tread at the beginning or end of each month for consistent monitoring. In addition to the grooves getting smoothed out, the inflation of the tires can also indicate a rotation requirement. If they are underinflated, the centers of the tires cave in slightly, which will create excessive heat and increase fuel consumption. When a set is overinflated, they can blow out more, wear out faster, and make your ride unstable and unsafe to handle. To see if your tires have too much air, the center will jut out further than the sides.
Our Services
If any of the aforementioned information has you scurrying to get a tire rotation, you can rest assured knowing that your vehicle is in good hands with the Arrowhead BMW service bay. Our BMW-trained technicians are well-versed in tire rotations and will treat your ride with the utmost care. While you wait, you can enjoy our comfortable lounging area or peruse our selection of new BMW models. Before you head out to see us, check out our money-saving coupons available on our website. And if you've got a quick question, feel free to utilize our Ask a Tech form.
For a top-notch tire rotation service in Glendale, AZ, visit the service bay at Arrowhead BMW. We're located at 19250 North Loop 101 in Glendale, AZ. See you soon!
Testimonials
GOOGLE
6-22-2020
GOOGLE
6-21-2020
GOOGLE
6-14-2020
GOOGLE
6-14-2020
GOOGLE
6-12-2020
GOOGLE
6-11-2020
CARGURUS
6-11-2020
GOOGLE
6-11-2020
GOOGLE
6-11-2020
GOOGLE
6-10-2020
GOOGLE
6-9-2020
GOOGLE
6-7-2020
YAHOO
6-6-2020
YELP
6-6-2020
GOOGLE
6-4-2020
GOOGLE
6-2-2020
GOOGLE
5-29-2020
GOOGLE
5-28-2020
YAHOO
5-27-2020
YELP
5-27-2020
GOOGLE
5-26-2020
GOOGLE
5-25-2020
GOOGLE
5-25-2020
GOOGLE
5-24-2020
GOOGLE
5-24-2020
GOOGLE
5-24-2020
GOOGLE
5-23-2020
GOOGLE
5-22-2020
YELP
5-22-2020
GOOGLE
5-21-2020
GOOGLE
5-21-2020
CARGURUS
5-21-2020
GOOGLE
5-19-2020
GOOGLE
5-19-2020
GOOGLE
5-16-2020
CARGURUS
5-14-2020
GOOGLE
5-14-2020
CARGURUS
5-11-2020
GOOGLE
5-8-2020
GOOGLE
5-8-2020
GOOGLE
5-8-2020
CARGURUS
5-5-2020
GOOGLE
5-5-2020
Read More
SERVICE Hours
833-323-6788
| | |
| --- | --- |
| Monday | 7:00 am - 6:00 pm |
| Tuesday | 7:00 am - 6:00 pm |
| Wednesday | 7:00 am - 6:00 pm |
| Thursday | 7:00 am - 6:00 pm |
| Friday | 7:00 am - 6:00 pm |
| Saturday | 8:00 am - 4:00 pm |
| Sunday | Closed |